Real Madrid and Barcelona both dreamed of having Michael Ballack during the German midfielder's peak, but he never did make the move to Spain.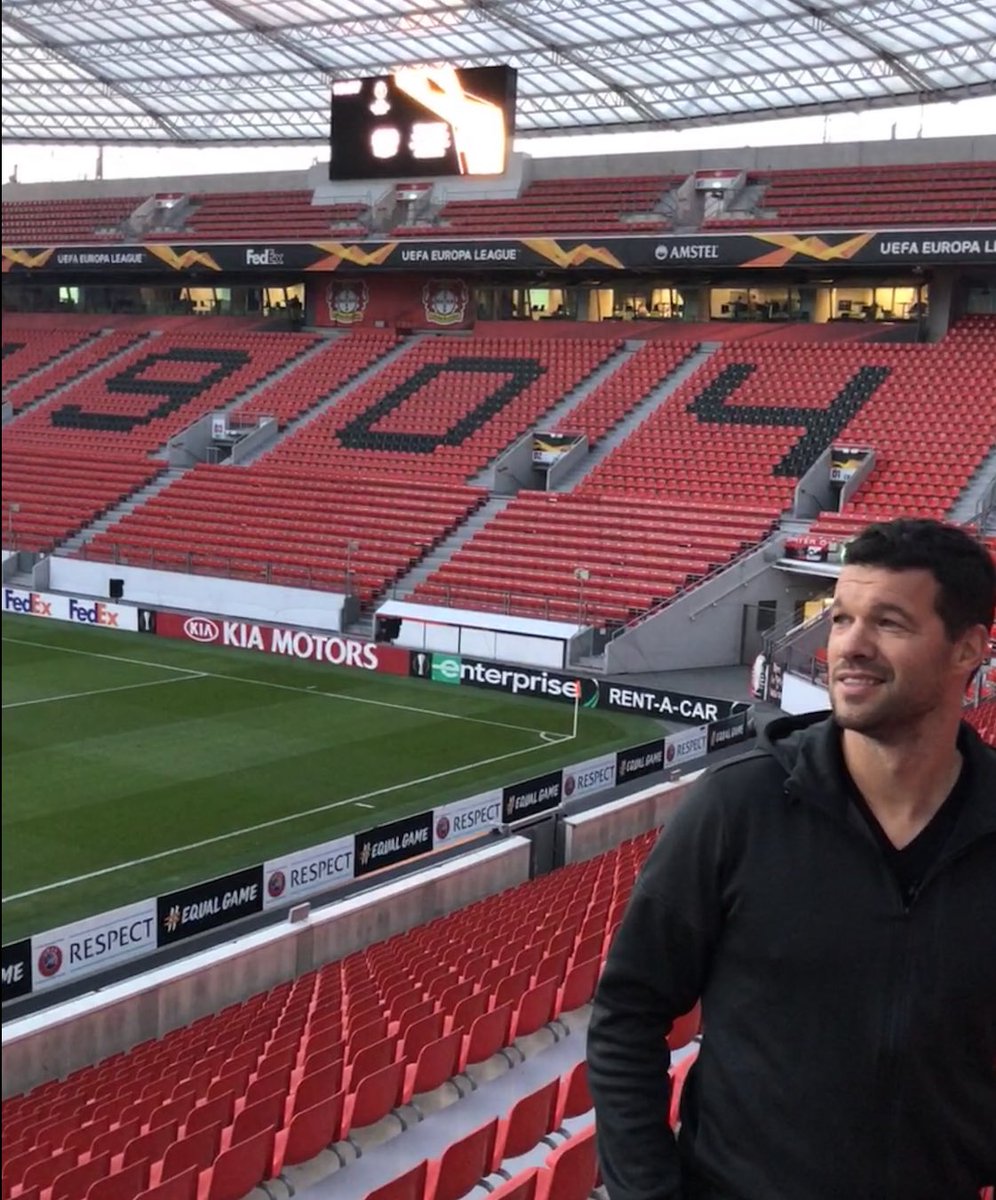 While has no regrets after a career which featured league titles in Germany and England, with Bayern Munich and Chelsea, the style of football in the Spanish league was always appealing to him.
The 42-year-old opened up on the links with the Spanish clubs in an interview with
MARCA In English,
while he also discussed the improvement of Bundesliga teams in European competition, Chelsea's Europa League ambitions and Arturo Vidal's signing for Barcelona.
Chelsea and Bayer Leverkusen, two of your former teams, are in good positions to progress to the Europa League knockout stages. Can either team go all the way and win the competition?
"Yes, Chelsea more than Leverkusen, of course, because Leverkusen have had some problems in the league and have had some ups and downs so they're not quite stable at the moment. They lost against Zurich. So I think there's a difference between the ambitions of Chelsea and Leverkusen. Chelsea are one of the big favourites to win the competition."
So far, 2018/19 has been a much better European campaign for Bundesliga teams than last year. At the moment, Bayer Leverkusen, RB Leipzig and Eintracht Frankfurt are set to qualify from their groups in the Europa League. Borussia Dortmund, Bayern Munich and Schalke are set to qualify from their groups in the Champions League. Hoffenheim have played well too.
Michael Ballack is a retired German footballer. He is among the top goal scorers in the history of the German national team.
Ballack wore the number 13 shirt for every team that he has played for except for FC Kaiserslautern. He won the German footballer of the Year award three times – in 2002, 2003 and 2005.